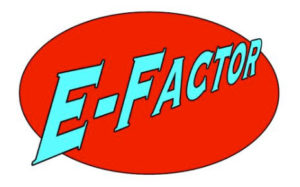 Robin-Trumpp-CRS
E-F-506
CRS Electric Propulsion Set for F3A-Models
with 4,5 – 5,0 kg Take-off Weight
The E-Factor CRS electric propulsion set "E-F-506" presents a ready to install, perfectly tuned, and thoroughly tested "Contra-Rotating-System" to
power F3A or similar aerobatic model aircraft. This ultimate motor/gearbox combination has been developed in collaboration with Hacker Motor
GmbH and employs their latest 4-pol motor C-54. In addition to its high-end and durable design the "E-F-506" set features:
High input performance
Partial power properties with no overheating
Reduced noise emission by elastic mounts
Strong brake effect in downlines
Low system mass


Technical Details

 Servicemanual
The E-Factor CRS electric propulsion system was designed by my good friend Michael Ramel.
Michael was not only creating new aerobatic classes like "F3A-Indoor" (today F3P), he was also a revolutionary in technical matters.
In 2006 he introduced the world's first Contra Rotating System, the E-Factor. Years before he was the very first person to ever fly F3A with an electric power system.
In that time not many persons shaped the scene like Michael Ramel and because of his technical pioneer work he was awarded with the 
Oleg Antonov Diploma
 by the FAI in 2013. 
( in the beginning of the 20th century Oleg Atonov was a legendary Russian aircraft designer.)
I´m proud of all my achievements, which I have flown 
since 2011 with E-Factor CRS, the ORIGINAL of all contra systems. Furthermore I am happy to have received the exclusive distribution of this power system.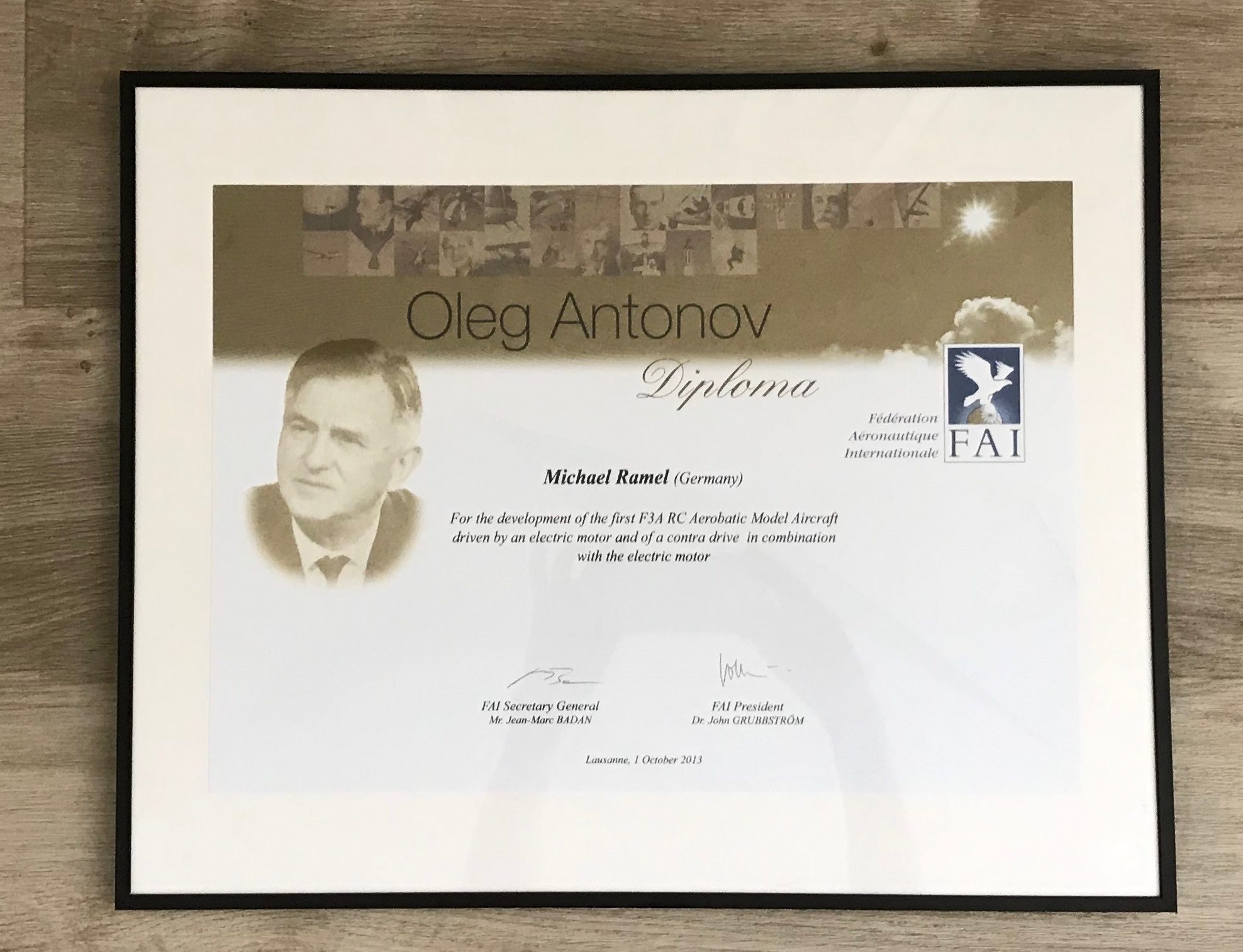 In cooperation with FALCON: all new carbon/titanium spinner for E-Factor Contra Rotating System
ultra light in transparent-carbon or white color in diameter 89 mm or 82 mm
PRICES AND DELIVERY TIME ON DEMAND:
robin@robin-trumpp.de