May 2020

What is that?!          my new F3A-design!
A monoplane?!       Yes! A monoplane!
with Canalyzer?!    No! Without Canalyzer!
full composite?      Yes! Full composite and also made from FALCON!
ALL NEW DESIGN – ALL NEW LIVERY – BUT SAME DNA!
Specifications:
wingspan: 1700 mm
length: 1990 mm
weight (with battery): approx. 4650 g
…under construction – more information will follow!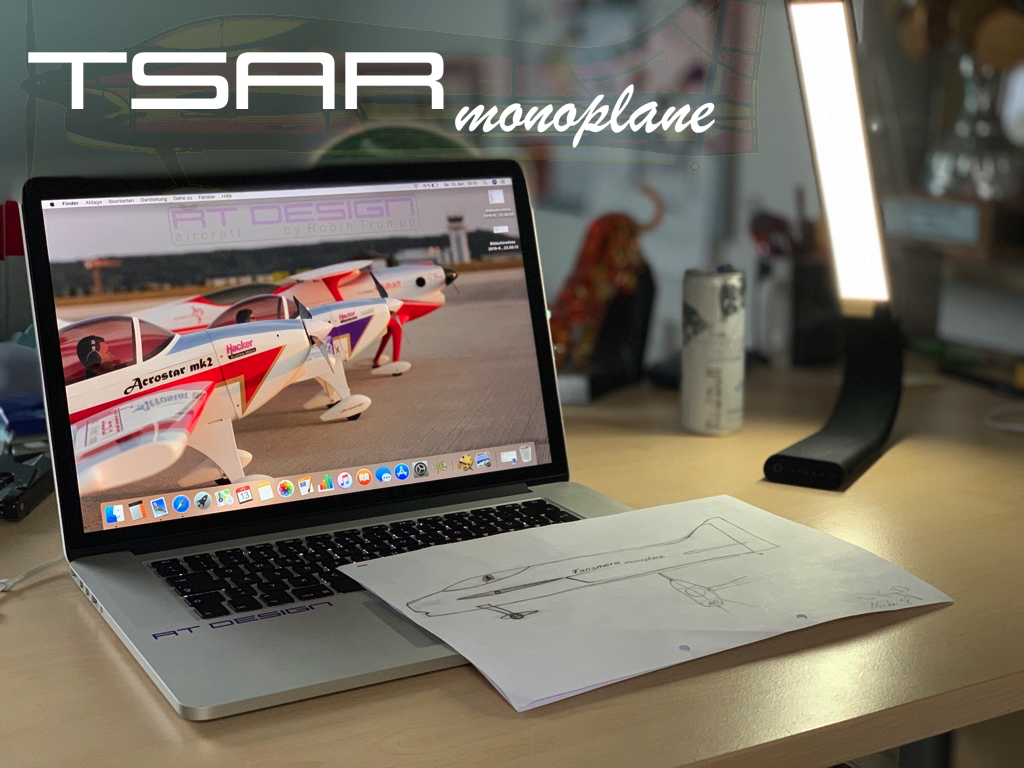 … it all starts with a dream and a sketch… (January 2019)