GoOne 8 gold by femo-design
For sale is my GoOne8 in personal custom color scheme by femo in silver/gold. femo-design is a german high-class manufacturer producing probably worlds best handmade airplanes. Plane is made in carbon prepreg production. Equipped with all KST servos, Hacker B50 Competition, JETI mezon, special GM GoOne8 propeller and spinner.
Incl. the luxury femobag for save transport and storage.
PRICE: 1993 €
---
C-ARF Integral full composite
For sale is a perfect f3a-model for newcomers or pilots who just want to have a really good flying machine. All hitec-Servos, Hacker Q60, jeti Mezon 115, PowerBox digiswitch, Falcon Carbon spinner and Falcon 3-blade propeller. Incl. bag set for wings and stab.
PRICE: 1750 €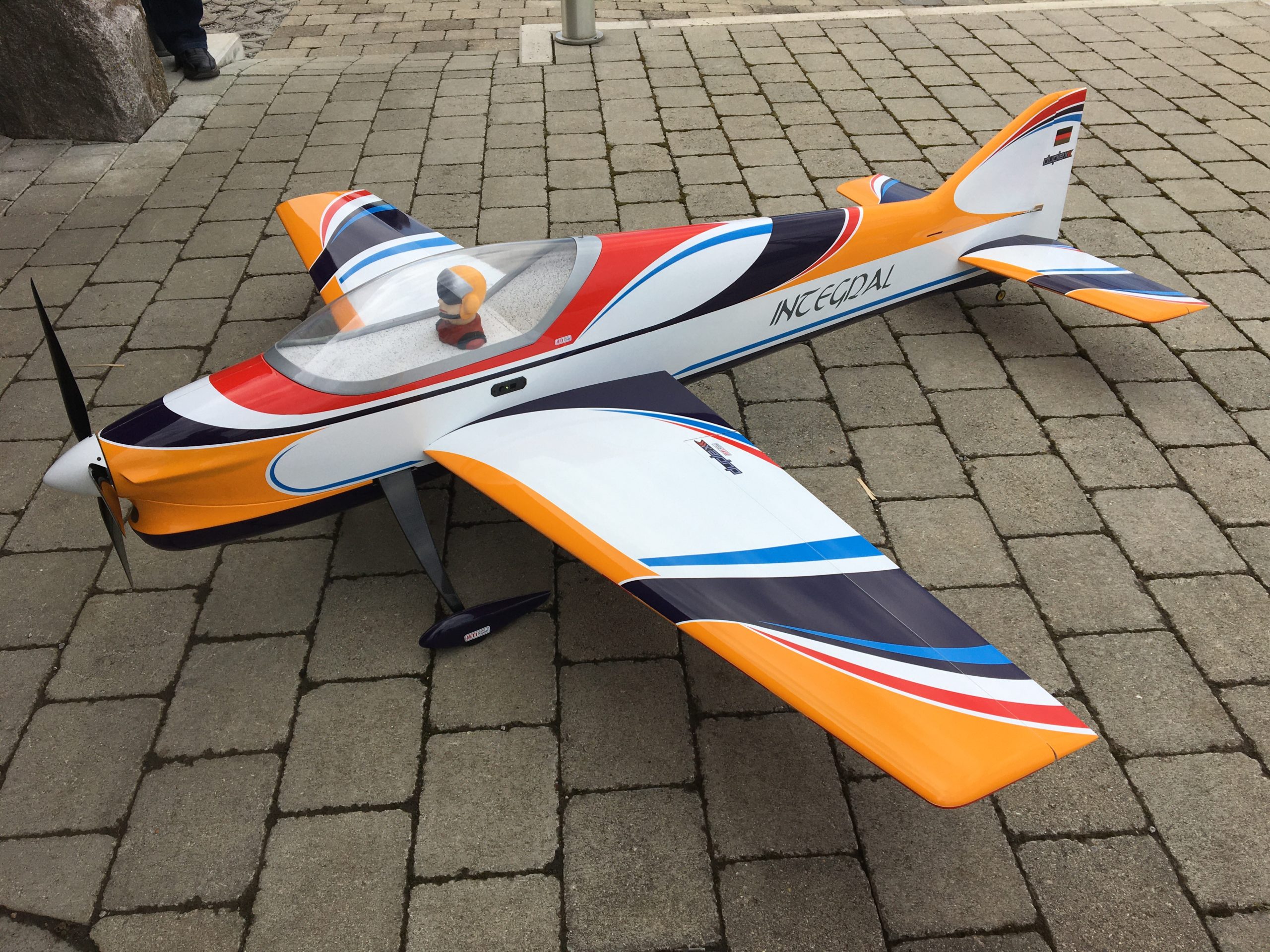 ---
KARAT biplane 2018
For sale is my personal KARAT biplane from Season 2018 and 2019. Plane is in good condition. Price empty or go-fly possible.
All Futaba BLS-Servos, E-Factor Contra, FALCON propeller and spinner, JETI MEZON 90 with BEC.
PRICE ON REQUEST!
---
SebArt Su29 3D Monster with ContraRotating
For sale is my Su29S 3D Monster modified with E-Factor Contra Rotating System for maximum fun in 3D flying. Torque Roll left and right was never so easy with unique power. Optional with Hacker/Ditex servos, JETI Mezon ESC and JETI duplex RX.
PRICE STARTS FROM 400€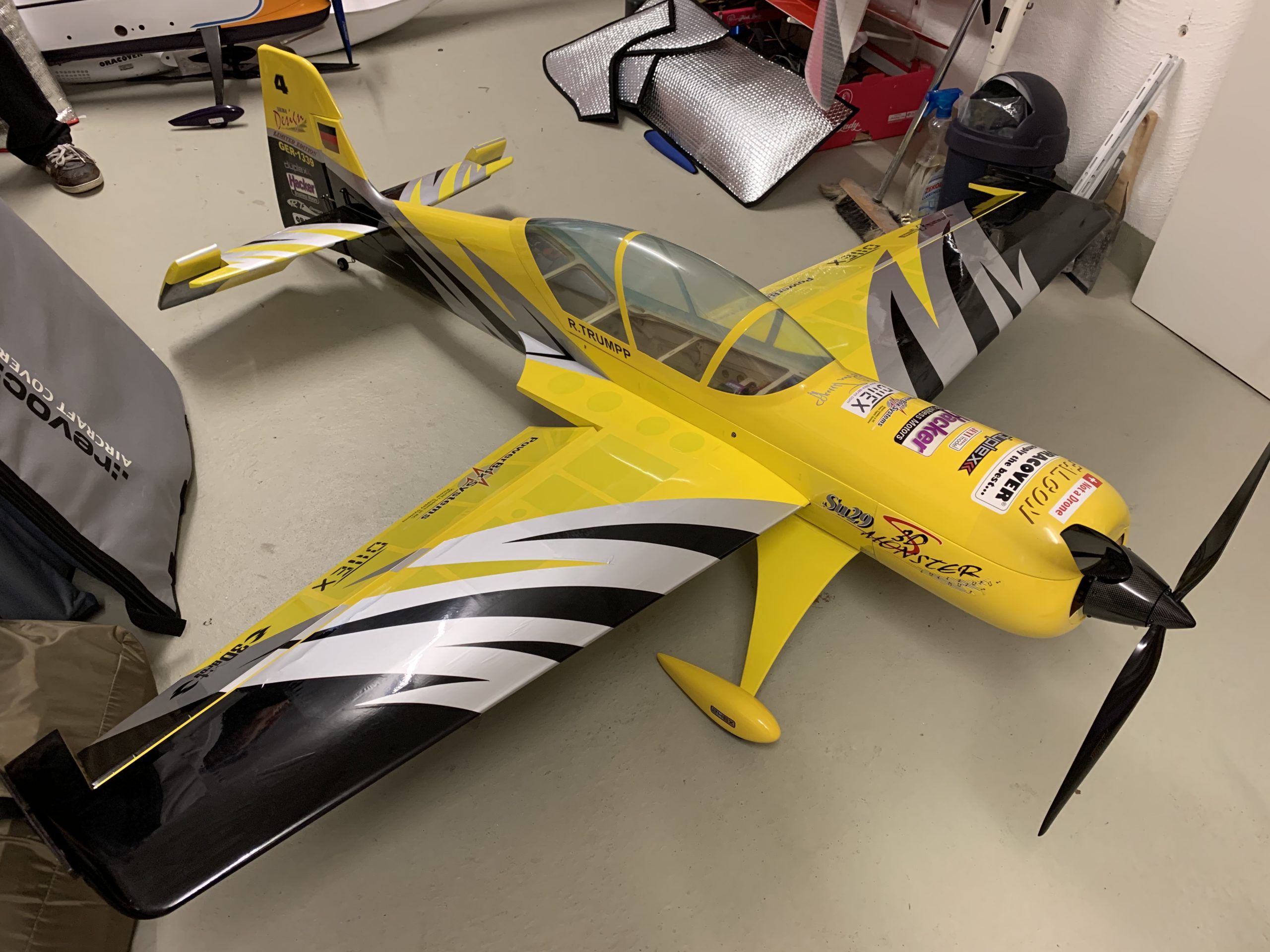 ---
Scorpion by Aviation Design
For sale is my personal Scorpion from AD-Jets France. I finished it in spring 2018 and made since that around 20 flights.
It´s equipped with HV Servos (Ditex and TP), all PowerBox premium wires with MPX central plug, PowerBox expander with PowerBox Sensorswitch regulated to 7,2V, brandnew JetCat P120SX (less than 2h run-time), CM-Jets UAT, Grumania Tailpipe, clear canopy with pilots and all revoc bag set. Speedbrake works with servo, landing gear and brakes is all electric and works excellent. Just 1 screw to assemble the plane on the field and landing gear in the fuselage for most comfortable handling.
SOLD!
---
super Acuracy 70 by Naruke NTS
super Acuracy 70 from Giichi Naruke (Japan) in perfect condition with Hacker A50, Hacker 70A ESC and 5 Servos (Futaba, Savöx). My pattern trainer for the past 2 years, not many flights and in perfect condition.
SOLD!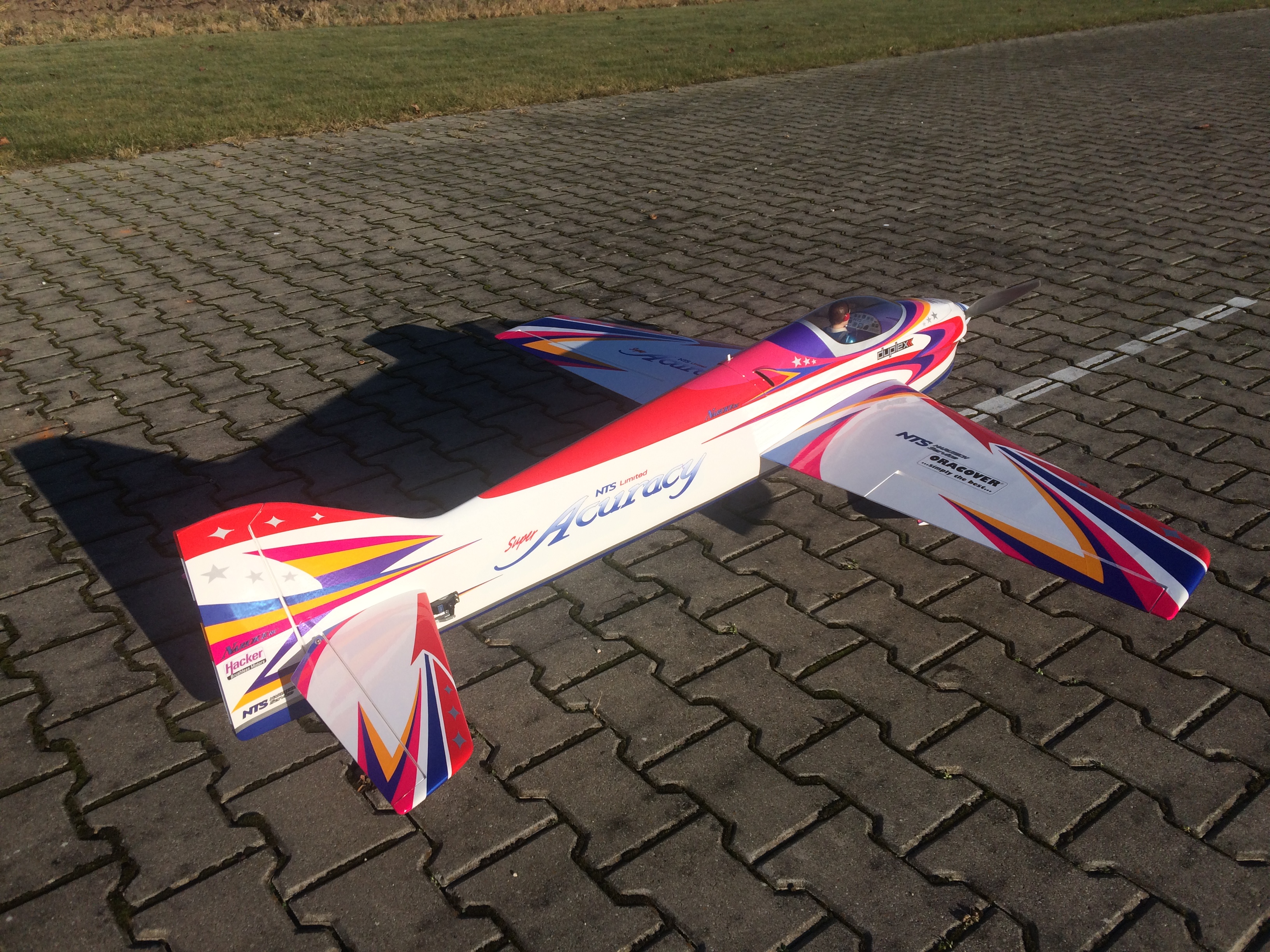 ---
Windex New Generation by Remec Design 
For sale is a Windex 1200C by Remec Design in Gold Edition! This airplane is professionally modified from the tail motor to a retractable Jetec EDF with Schübeler-system.
At the moment it is ready to bind with JETI Spin 220 and MUI-150, 2x 7S 7500mAh Hacker/TopFuel Power-X, PowerBox Evolution, PowerBox batteries, 2x JETI RSat2 and a Taylored pilot. It also has a brake on the wheel for small airfields.
In different options for sale.
SOLD!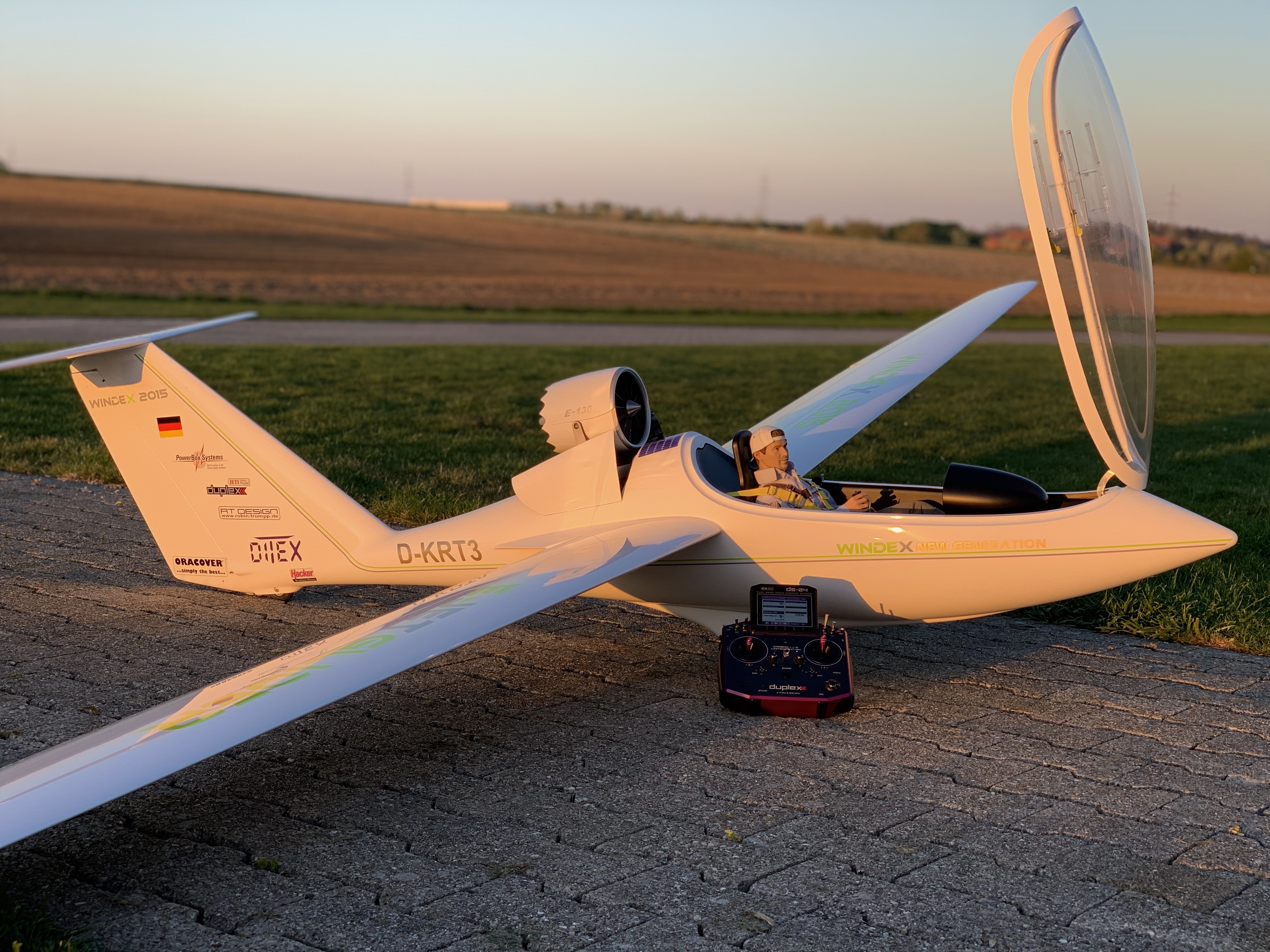 ---
RT DESIGN Eraser 2m 
The first and only sample of Eraser 2m! Unfortunately this airplane never made it into production. The design was good, but the company who wanted to produce it, was not willing to do it. In the meantime this company also closed. The airplane is in good condition, crash-free but should be refreshed after years of not flying only laying in the hobby shop.
empty or go-fly
SOLD!
---
BVM-Jets BobCat
For sale is a BVM BobCat in a custom paint scheme (painted outside the mould) with JetCat P120 SX. The plane is in perfect conditions and crash-free!
Just bind and fly!
Empty or go-fly possible.
SOLD!
---
 Joker/Inspiration Sportjet
For sale is a CARF/ Graupner JOKER / Inspiration full composite sport jet. All trailing link landing gear, PowerBox Dual battery system, JetTronics valves, Graupner Servos and IQ-Hammer/JetCraft 90+ turbine with less than 3h running time.
In perfect conditions and crash-free!
THE PERFECT BEGINNER JET!
Go-fly or without turbine possible.
SOLD!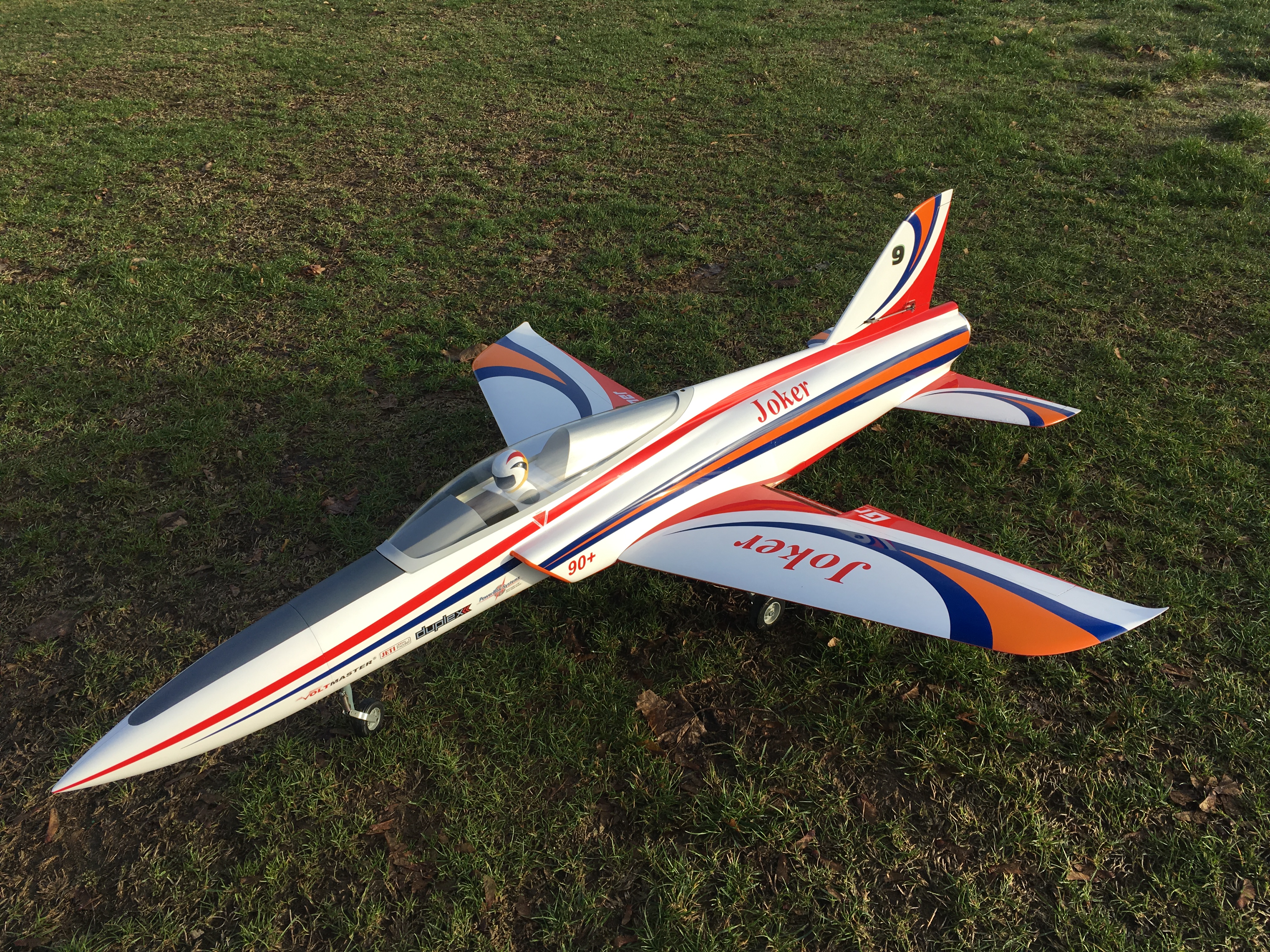 ---
Respect F3F 
F3F Slope glider in double lcarbon im perfect conditions. Including KST HV-Servos, Zepsus Magnetic switch, Li-Ion battery, ballast and covers for fuselage, stabs and wings. Optional with JETI Rex-7 and MVario 2.
Ready to fly or minus receiver and vario.
SOLD!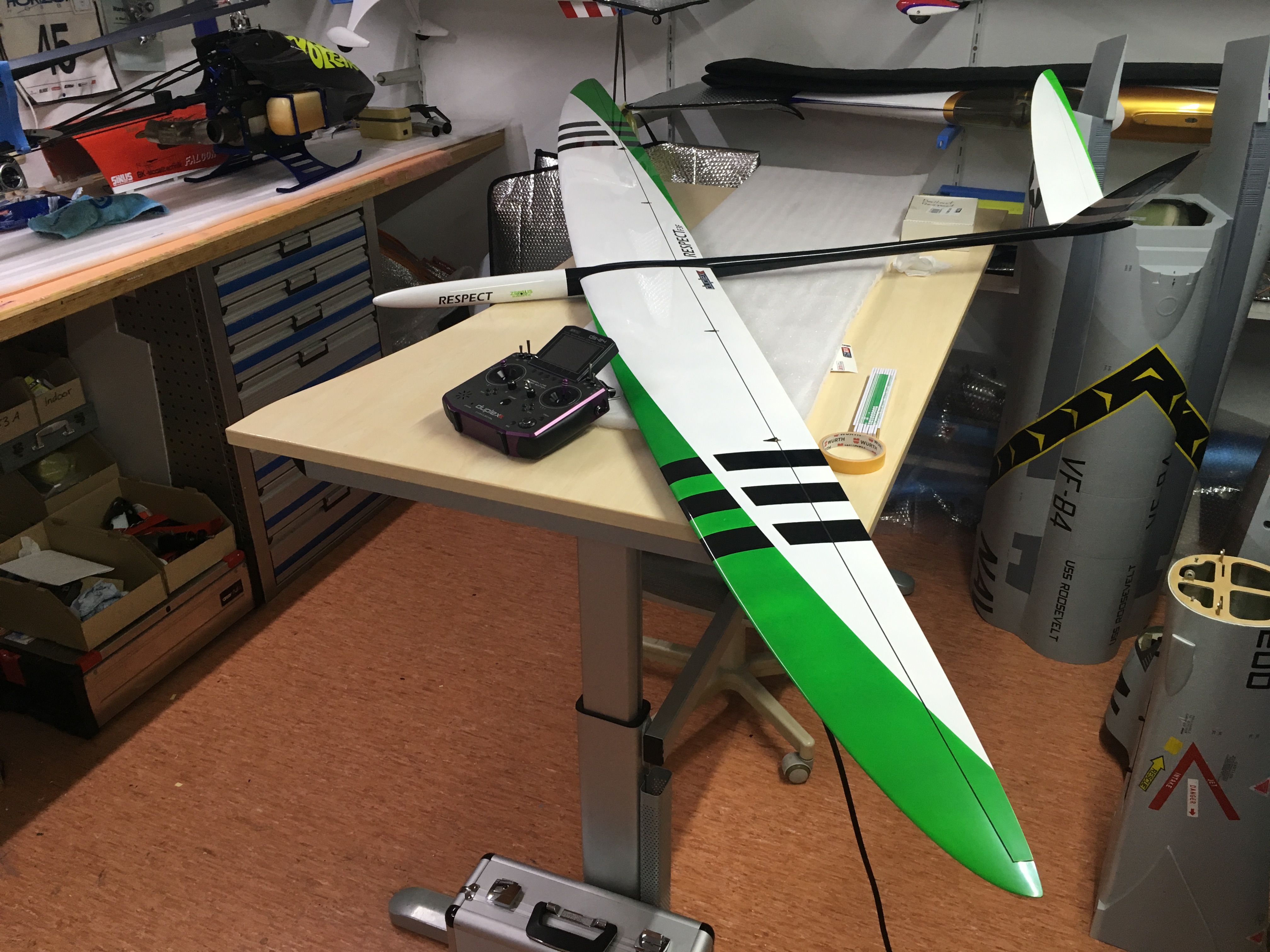 ---
oxai KUNZIT F3A biplane
For sale is my former F3A competition plane KUNZIT from oxai. The airplane is in perfect conditions and has almost no signs of usage or damages. For sure it is crash-free!
E-Factor CRS, Master Mezon 95 lite, FALCON prop & spinner, all Futaba BLS, duplex RX. Just bind and fly!
Completely empty or go-fly with servos, motor, esc, props and spinner.
SOLD!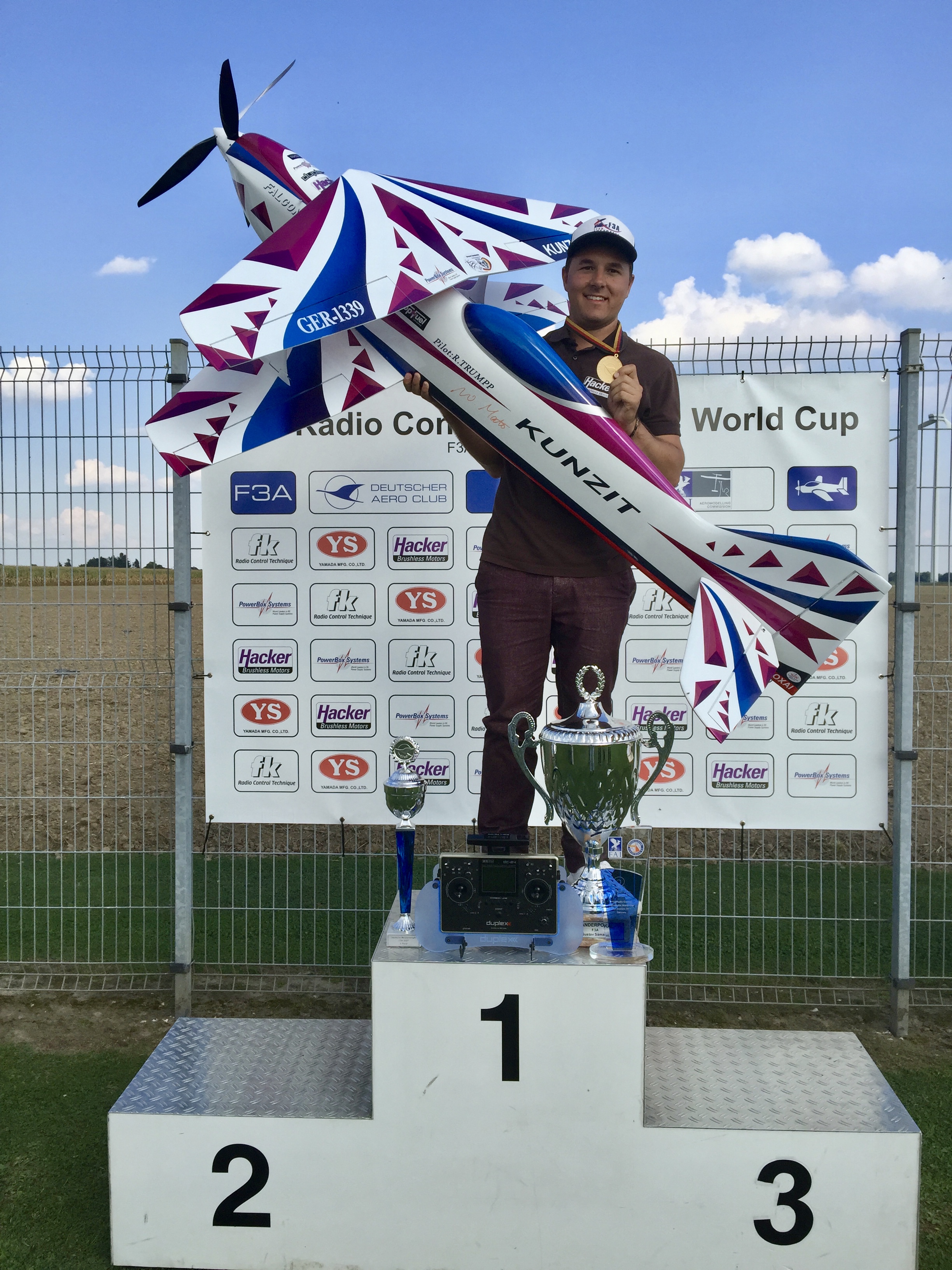 ---
oxai HeraS F3A biplane
For sale is my former F3A competition plane HeraS from oxai. It was 2 seasons my A-model and flew it at the World Champs in South Africa, Europe Champs in Liechtenstein and at the Australian Masters in Sydney.
It has some signs of usage but is crash free and still competitive!
Completely empty or go-fly with servos, motor, esc, props and spinner.
SOLD!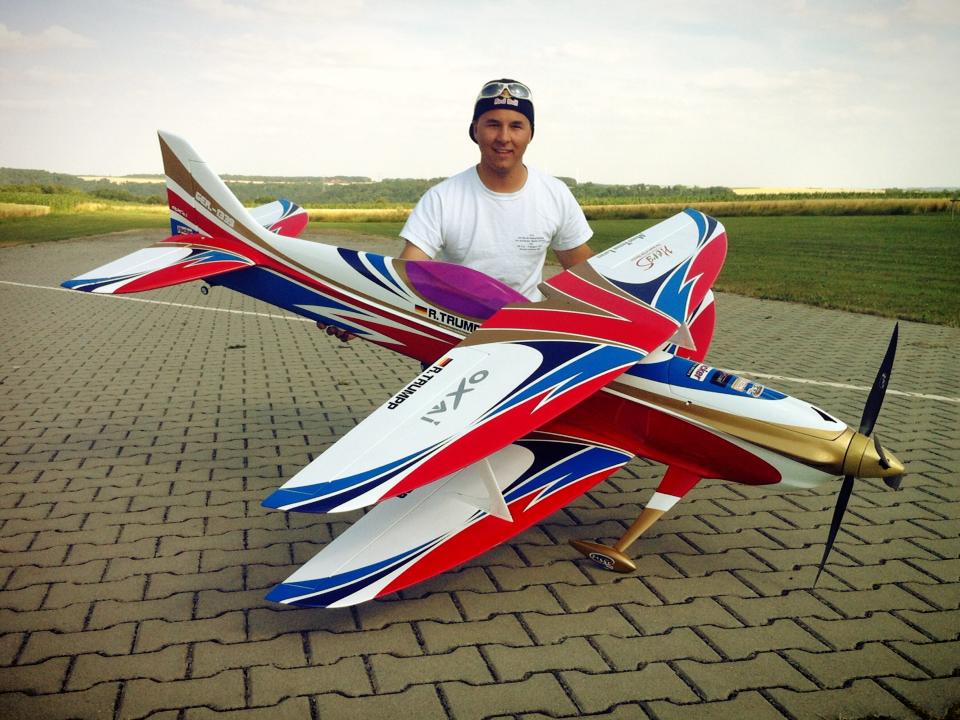 ---
Skymaster T-33 "Thunderbirds" (2,68m) with JetCat P140SX, PowerBox and Smoke, Futaba Servos and 2x Futaba Rx.
Well-built and crash-free, demoflight possible.
For sale in different setups,from empty plane till ready-to-bind.
SOLD!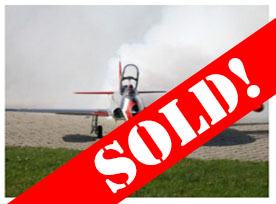 ---
SebArt WindS PRO with E-Factor ContraRotating in custom colour scheme!
It is the model of a former German f3a pilot.
Perfect for F3A-newcomer who would like to feel the difference of a ContraRotating System.
SOLD!