Schaut auch bei eBay Kleinanzeigen vorbei, hier sind immer wieder RC-Zubehör und Modelle von mir inseriert.

Das eBay-Logo klicken um direkt zu meinen Inseraten zu gelangen
---
Acrostar mk2 XL
Im Kundenauftrag: Acrostar mk2 XL im neuwertigen Zustand mit einem sehr feinen Antrieb: Saito 4-Takt Boxermotor mit 57ccm.
Inkl. Hacker Ditex-Servos und Ditex-Aluservohebel, Premium Kabelsatz für den Acrostar, FALCON CFK-Spinner in weiß, EMCOTEC Doppelstromschalter…
SOLD!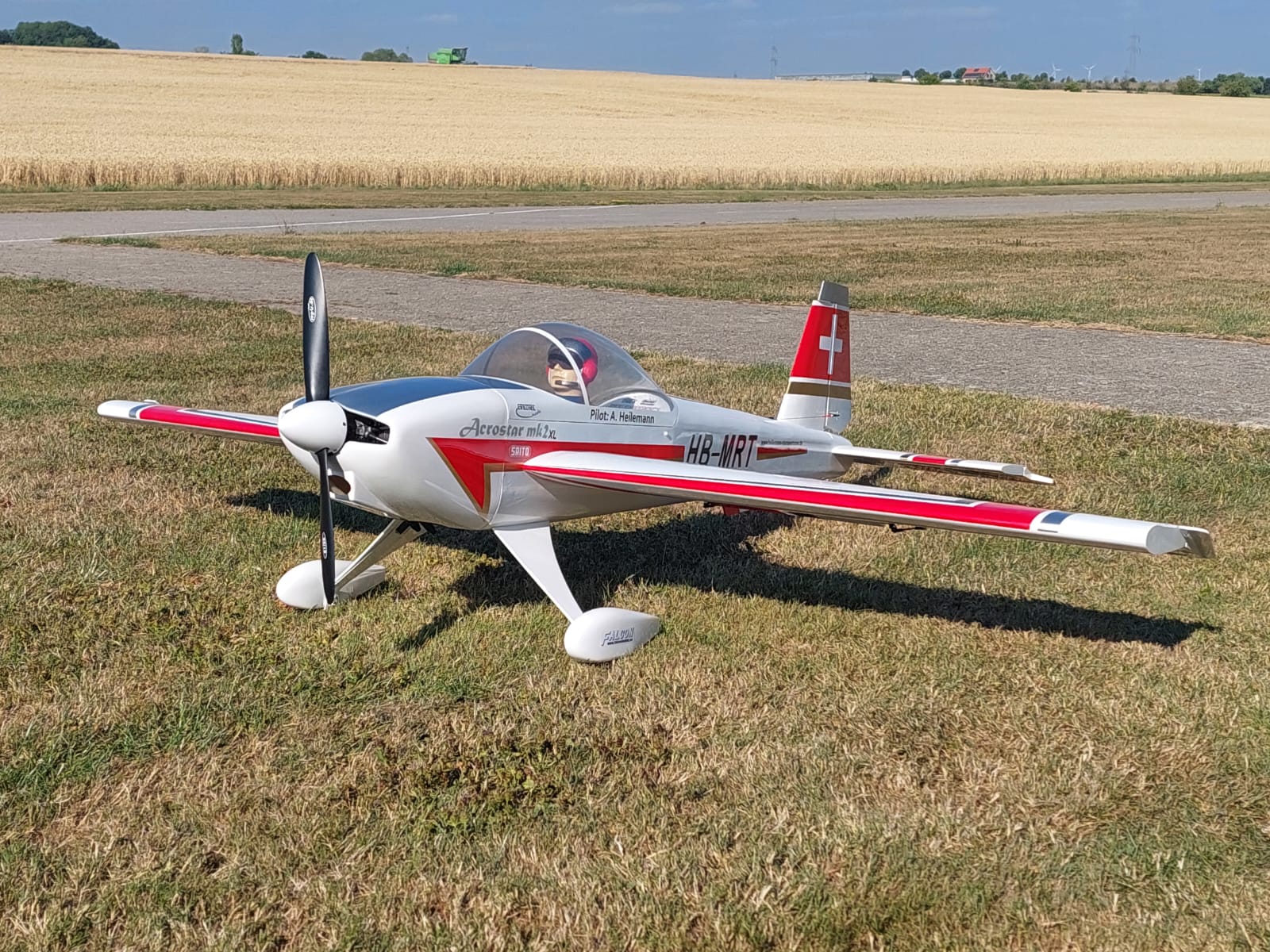 ---
MOKI 250 UNIKAT / Heilemann Edition
Verkaufe einen Moki 250 komplett von Heilemann gebaut und überarbeitet.
So normal nicht zu bekommen.
Inkl. Heilemann Zündkerzenstecker, Heilemann Ventilfedern und Carbonstößel und Rainbowtronic Doppelzündung (damit die Kerzen nicht verrußen). Somit ist auch die Zündung eine Sonder-/Einzelanfertigung.
Der Motor ist innen poliert, dass an kritischen Gussteilen keine Haarrisse entstehen können.
Alles wurde von Heilemann dokumentiert und liegt dem Motor bei. Der Motor wurde von Heilemann übernommen.
Alleine die Teilekosten belaufen sich auf weit über 1000 EUR zusätzlich zum Motor, ohne Arbeitszeit!
Wer ein absolutes Unikat und den vielleicht besten Moki 250 der Welt haben möchte, hat hier die Chance.
Verkaufe den Motor nur wegen Zusammenarbeit mit Fiala/Valach.
SOLD!
---
NAN models / Cumulus Omega 2m
Selling my NAN models Omega with servos, Motor, ESC, Bagset and 3 batteries. Airplane is heavy used but crash-free. Excellent flying model.
SOLD!
---
JetCat P400-RX
JetCat P400 incl. mini GSU, ECU, engine mounting clip and fuel pump.
Only 13min run-time!
PRICE ON REQUEST!
---
F4U-1D Corsair 1:4,5
C-ARF Models Corsair with electric folding wings, electric main and tail gear, electric canopy and servo-animated pilot. All Futaba and Hitec Servos, PowerBox Mercury, Moki 250, FALCON 3-blade propeller and Seidelprop Aluminum spinner. Complete set of bags for all wing parts + stab. Conversation from pneumatics/hydraulics to electric was made from BK-Modelltechnik in Germany, gear doors all with servos. Marines colorscheme plus weathering.
Incl. all options the go-fly-weight with 750ml fuel is just 24,3 kg!!!
Ready to fly or minus Moki for sale.
SOLD!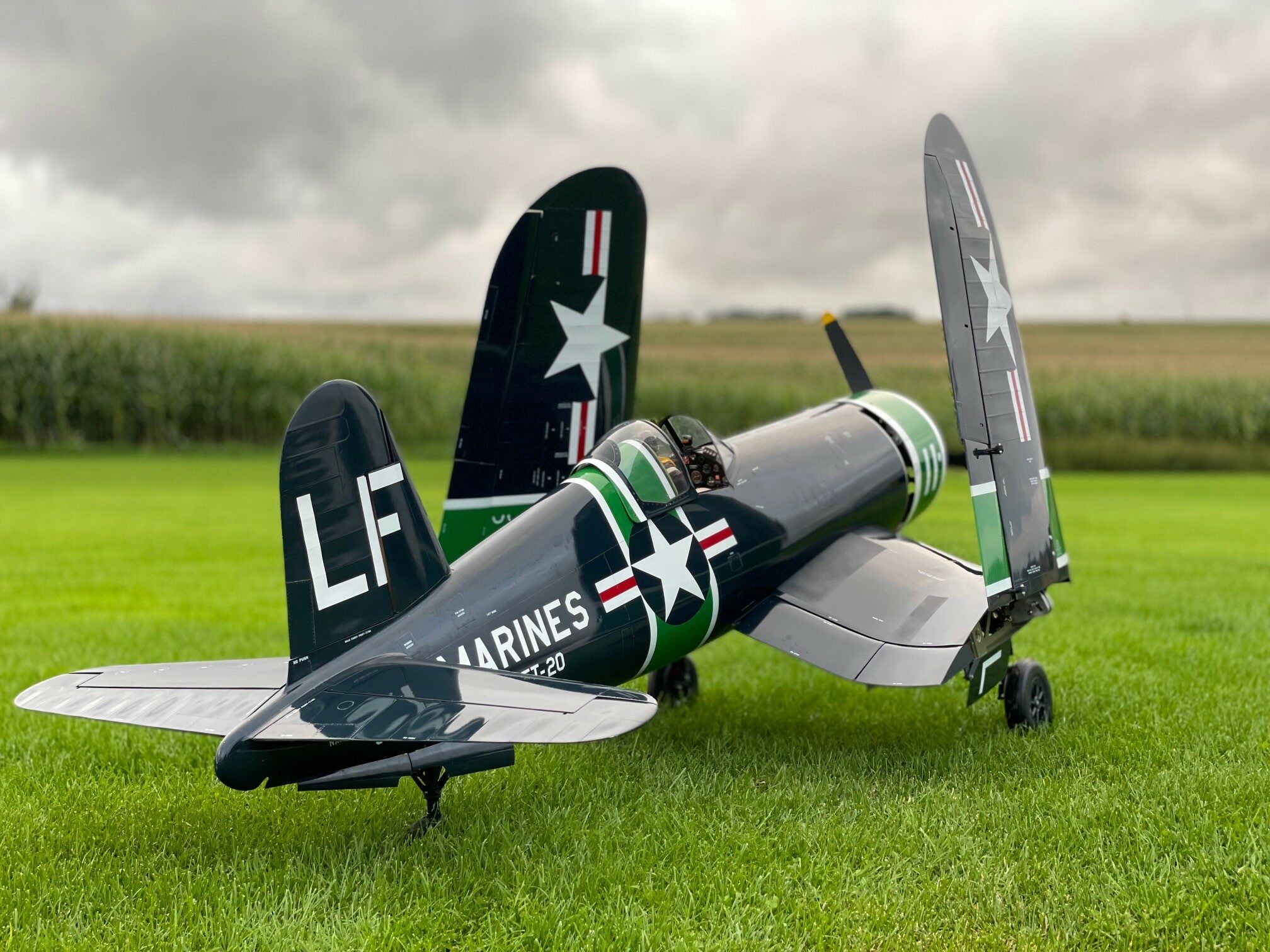 ---
KARAT biplane 2021
For sale is a brandnew KARAT biplane I recently built ready to fly. 4 flights only and completely setted up. Including all Hacker / DITEX Servos, E-Factor ContraRotating, JETI Mezon 90, JETI REX-10 and Falcon propellers and spinner. Bag set for wings, stab and rudder also included.
Bind and fly for JETI or empty for sale.
SOLD!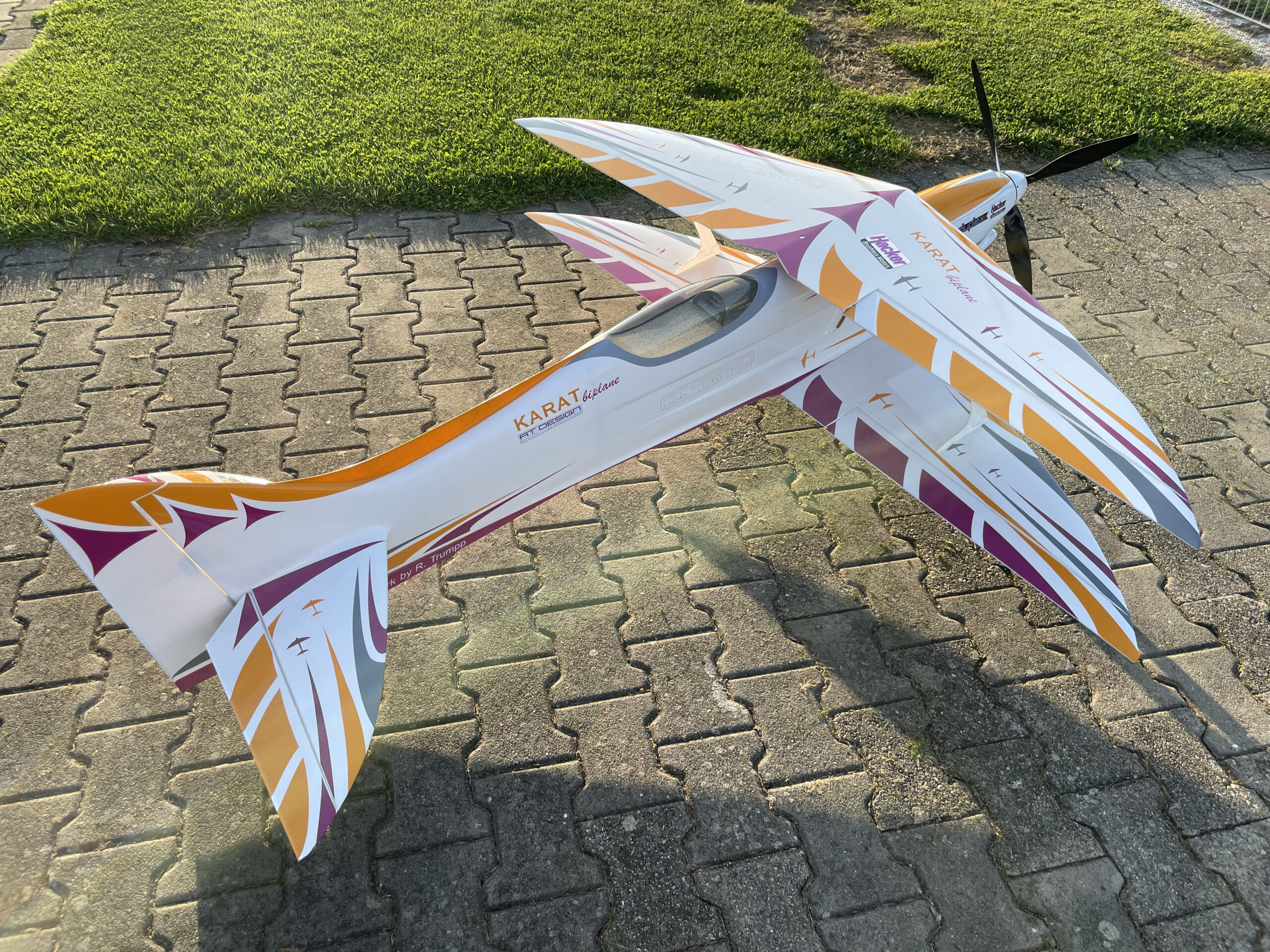 ---
SebArt Su29 3D Monster with ContraRotating
For sale is my Su29S 3D Monster modified with E-Factor Contra Rotating System for maximum fun in 3D flying. Torque Roll left and right was never so easy with unique power. Optional with Hacker/Ditex servos, JETI Mezon ESC and JETI duplex RX.
STARTS FROM 400€