February 2018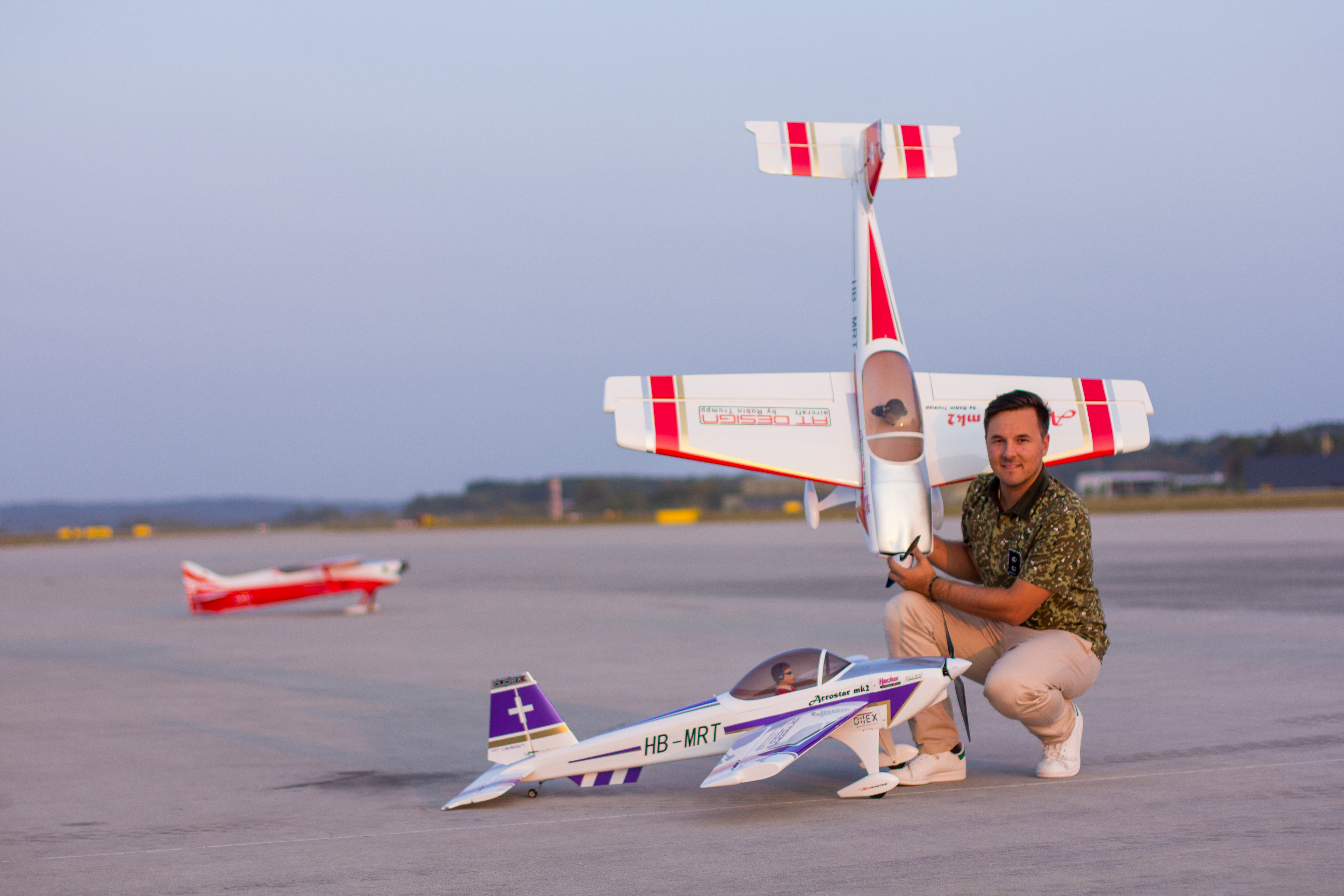 Acrostar mk 2
– for some the most beautiful aerobatic design of all time, for others just a very special airplane.
In any case it is completely different than all the Extras, Edges, Yaks we already have in any size and any colour…
That´s why Robin Trumpp said it was high time to bring back this aerobatic legend into the rc-scene!
He took the basic plane made some improvements here and there without losing the significant line of the
Acrostar
. The result after one year of developing time is a slightly modernized
Acrostar
with an incredible flight performance (even 3D capable!!!) in 2 beautiful semi-scale colour schemes. 
With the 2 different power setups by Hacker you get a perfectly equipped plane for your aspiration for every day use which brings you a lot of fun on the ground and in the air!
specifications:
wingspan: 1620 mm
length: 1440 mm
weight (without battery): ca. 2300 g
Classic Setup: 
Motor: Hacker A50-16S
ESC: Hacker X-70 SB Pro
Propeller: FALCON 16×12
Servos: 4x Standardservo
High Performance Setup:
Motor: Hacker A50-14S
ESC: X-70 OPTO PRO 3D + JETImodel SBEC
Propeller: FALCON 16×10
Servos: 4x Ditex TD 0905L
EXCLUSIVE FROM