KIT Pitbull 2 from Baudis
For sale is my personally customized Pitbull2 kit from Baudis in F3F double carbon version. Outstandig quality of the parts incl. accessories and REVOC-bag set.
SOLD!
---
BoxFly by PAF with 3,4m wingspan
For sale is a PAF BoxFly, modified and built from Heilemann Sternmotoren as a flying motor test stand and maybe towing machine. The plane is ready to fly minus the motor.
Incl. PowerBox Evolution, all JR-Servos, 1:3 Pfannmüller Pilot, scale prop and spinner.
SOLD!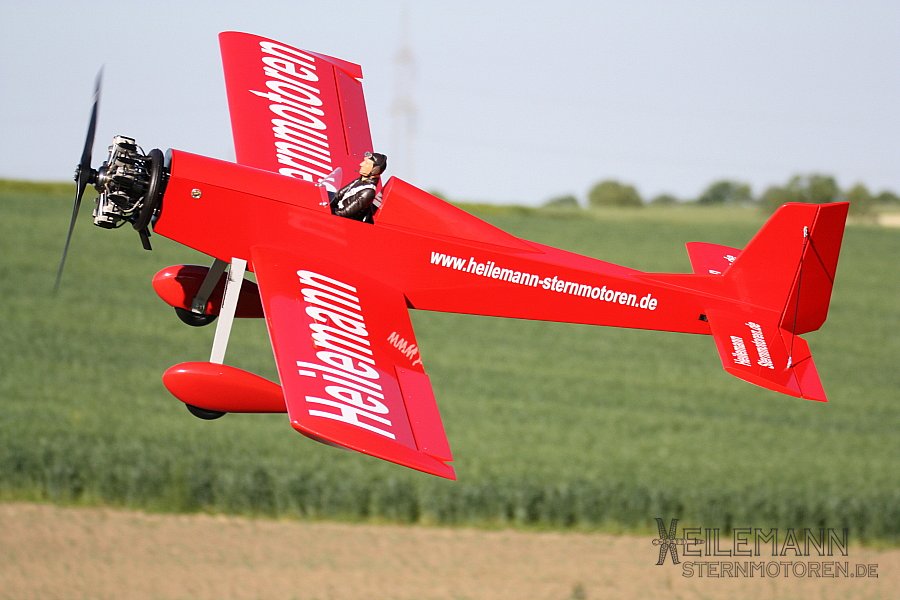 Video: https://www.youtube.com/watch?v=naA3cMGNzNo
---
SebArt Su29 3D Monster with ContraRotating
For sale is my Su29S 3D Monster modified with E-Factor Contra Rotating System for maximum fun in 3D flying. Torque Roll left and right was never so easy with unique power. Optional with Hacker/Ditex servos, JETI Mezon ESC and JETI duplex RX.
PRICE STARTS FROM 400€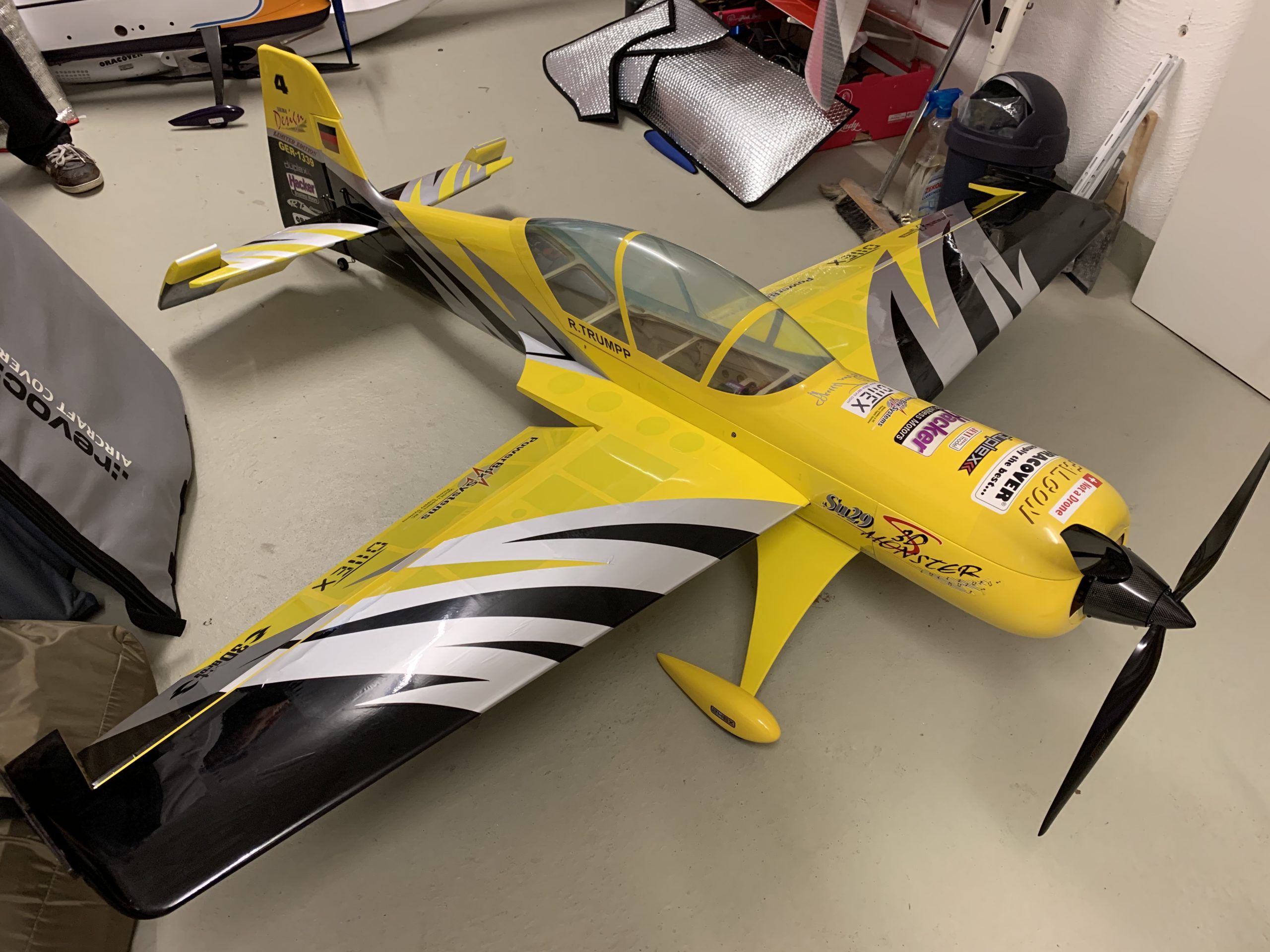 ---
Windex New Generation by Remec Design 
For sale is a Windex 1200C by Remec Design in Gold Edition! This airplane is professionally modified from the tail motor to a retractable Jetec EDF with Schübeler-system.
At the moment it is ready to bind with JETI Spin 220 and MUI-150, 2x 7S 7500mAh Hacker/TopFuel Power-X, PowerBox Evolution, PowerBox batteries, 2x JETI RSat2 and a Taylored pilot. It also has a brake on the wheel for small airfields.
In different options for sale.
SOLD!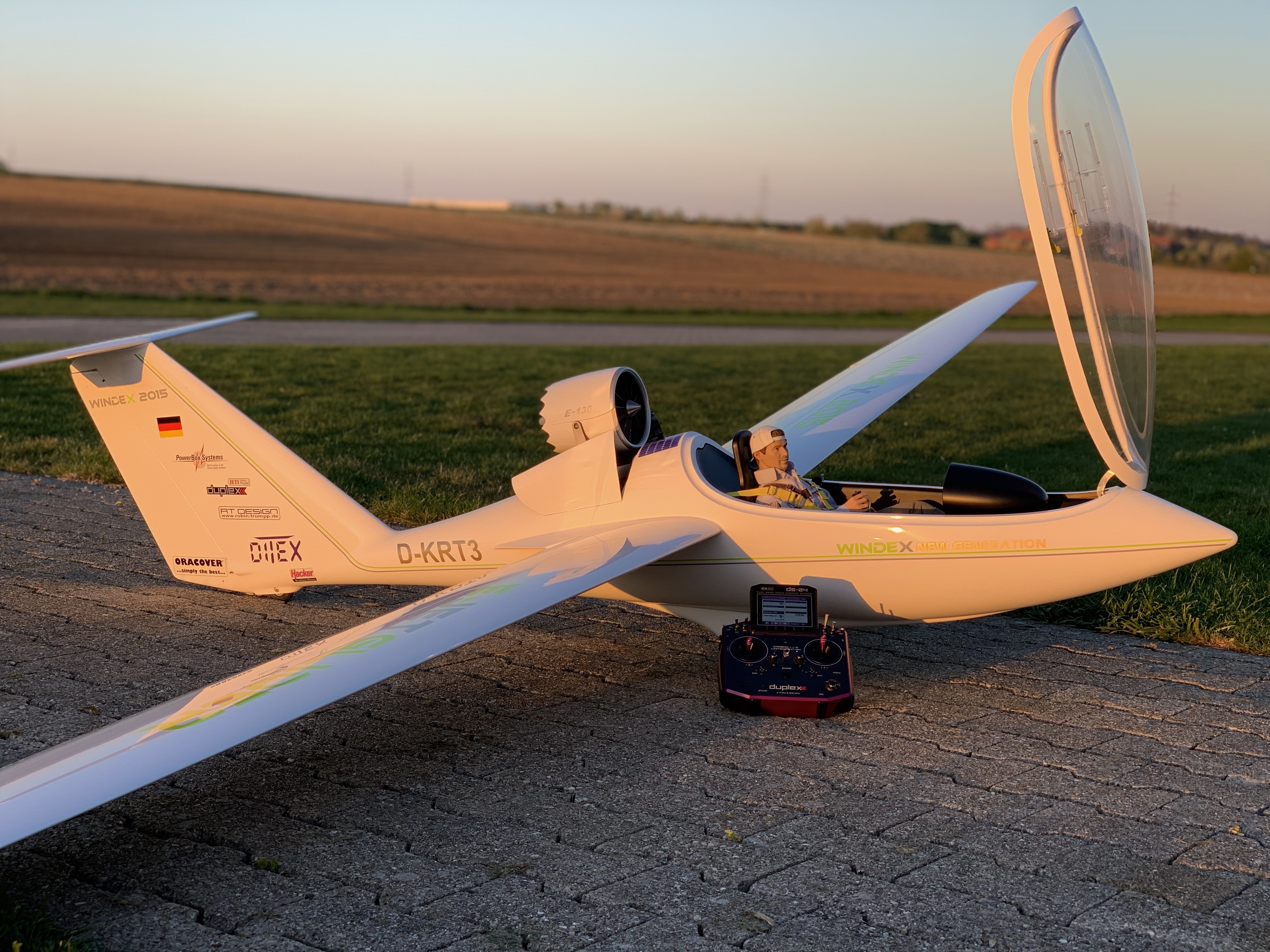 ---
oxai KUNZIT F3A biplane
For sale is my former F3A competition plane KUNZIT from oxai. The airplane is in perfect conditions and has almost no signs of usage or damages. For sure it is crash-free!
E-Factor CRS, Master Mezon 95 lite, FALCON prop & spinner, all Futaba BLS, duplex RX. Just bind and fly!
Completely empty or go-fly with servos, motor, esc, props and spinner.
SOLD!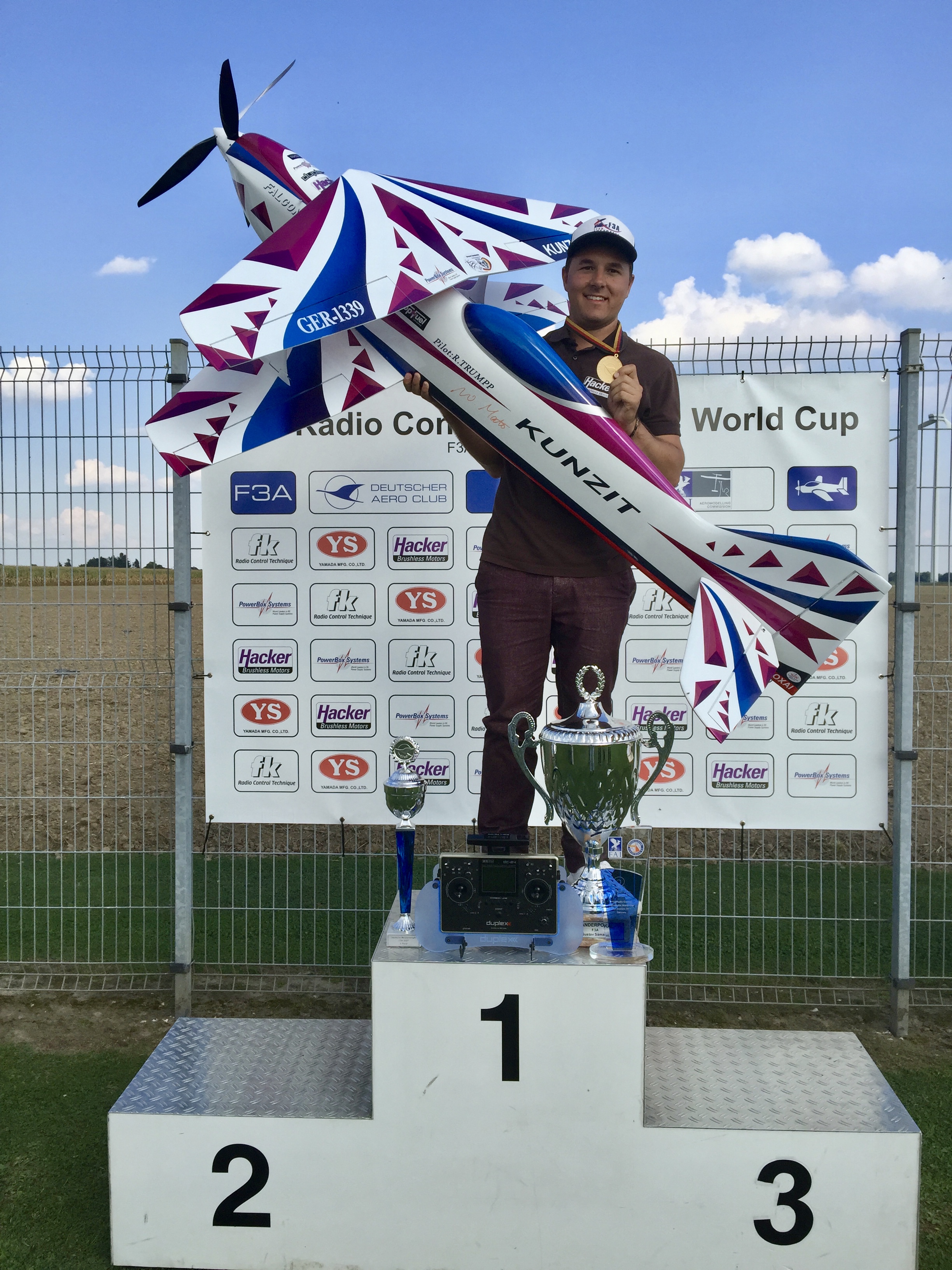 ---