THE GAME-CHANGING TURBOPROP MODEL!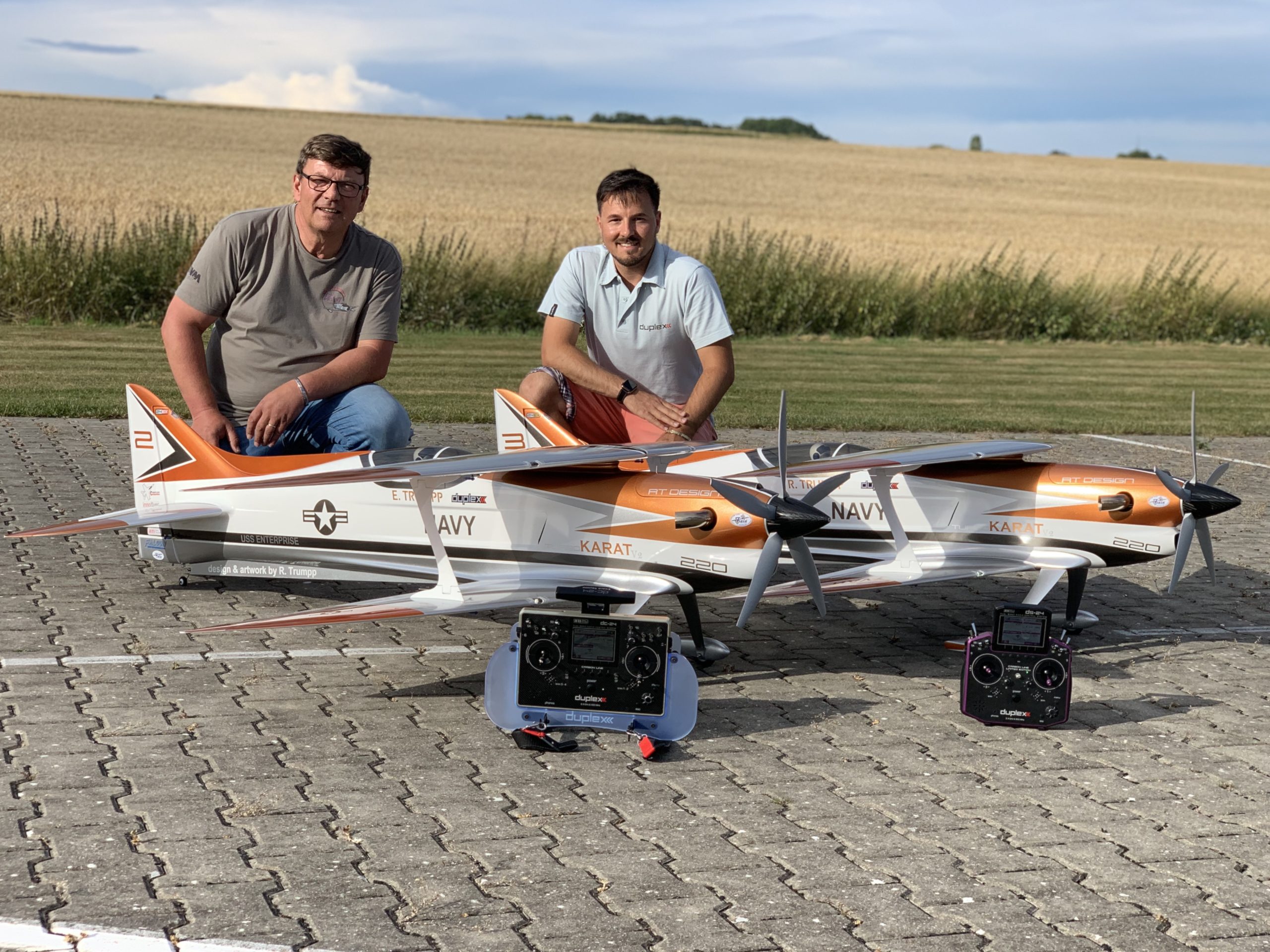 Beginning until mid of this year I was very busy due to my study. So I could not invest the time for aeromodelling as I wished to. But in the past weeks I worked up and finally after more than 1 year the new turboKARAT V2 was finished.
When my father flew turbo KARAT V1 he said "I need one". So we shared the work and built 2 new turbo KARAT V2.
What has been changed from version 1?
– stronger and lighter turbine, now Kolibri T35
– special FIALA 5-blade wood propeller
– special exhaust pipes for the small turboprop
– all new colorscheme "bronce-NAVY"
– new Hacker / Ditex-EL Servos
– reworked LED-light-system from innoflyer
– reduced go-fly weight
Equipment:
JETI duplex REX12
JETI RC-Power Switch 10A
Hacker / Ditex Servos
Special FIALA 5-Blade Propeller
CM-Jets special KARAT fueltank
innoflyer light system
Kolibri T35 + turboprop