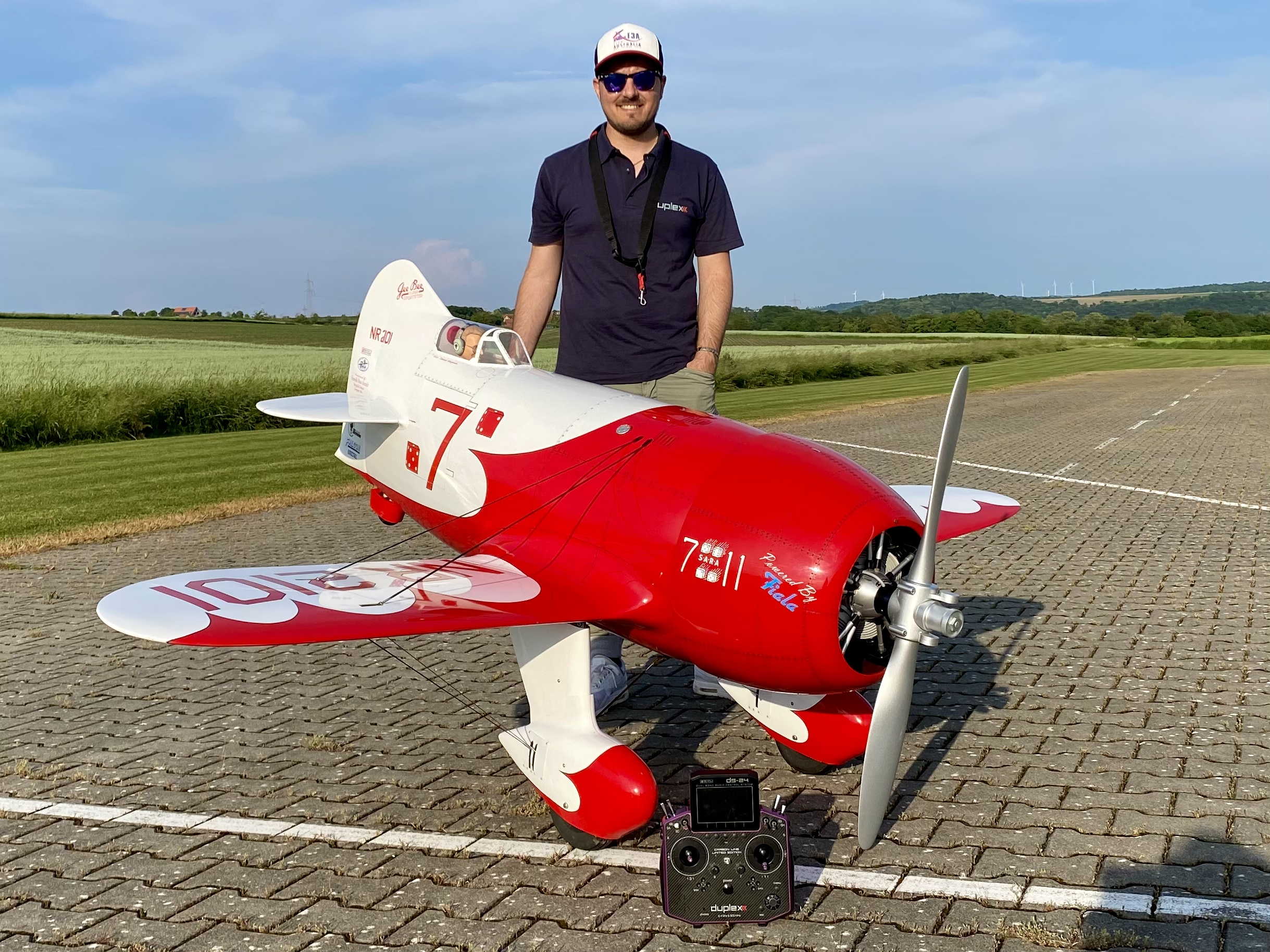 My passion for the GeeBee started at the age of 12 and has not changed since then. For a few years I flew an electric powered GeeBee equipped with a Hacker A200 and 2x 12S 5000mAh but sold it in 2019. Last year I had the chance to get another damaged R2 and decided to restore it and install a Fiala 250ccm 5-cylinder radial engine, the same engine I've been using in my Bücker for the past 2 years.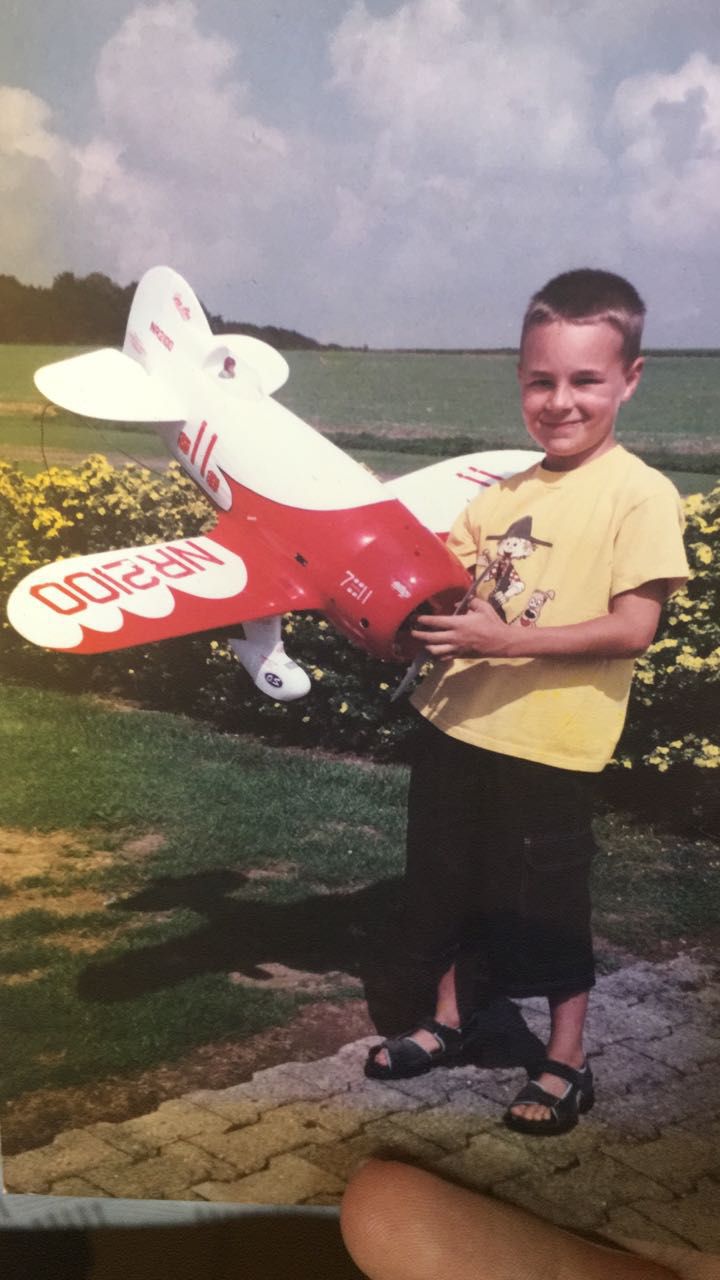 The fuselage was damaged in different areas and it turned out to be much more work than expected. My procedure was as follows:
Opened the compressed areas with a cutter until the inner side of the sandwich. Removed the compressed and crumbled support foam.
Filled up the opened areas with thick epoxy and sanded it down
Put a layer of glass fabric above and sanded again
Puttied and sanded all
Fillered all fixed areas, sanded and reworked the panel lines with a fine rasp
Made rivets out of white glue
Repainted red
Slightly weathered with black oil color
 The effort was well worth and I am super happy with the result. I hope the model lasts long.
 When I bought the GeeBee I contacted FALCON to produce a scale prop in the correct size for the radial engine. And the result is a stunning 34×18 prop which fits and looks excellent. Even the measurements are almost correct compared to the full size.
 The equipment of the GeeBee is proven in my other models:  Hacker DITEX EL-3214 servos, JETI CB-220 with 2x RSat and RCSW. 2S Hacker ECO-X batteries, ClickConnect for the motor unit, EMCOTEC smokepump and 2 kevlar tanks by CM-Jets.
 In this model I used a gyro for the first time. The Cortex Pro by Bavarian Demon was my choice as it is the best system working with JETI model and can be set up directly from the transmitter, no computer needed. And it is connected straight between the 2x RSat and the Central Box. So easy!