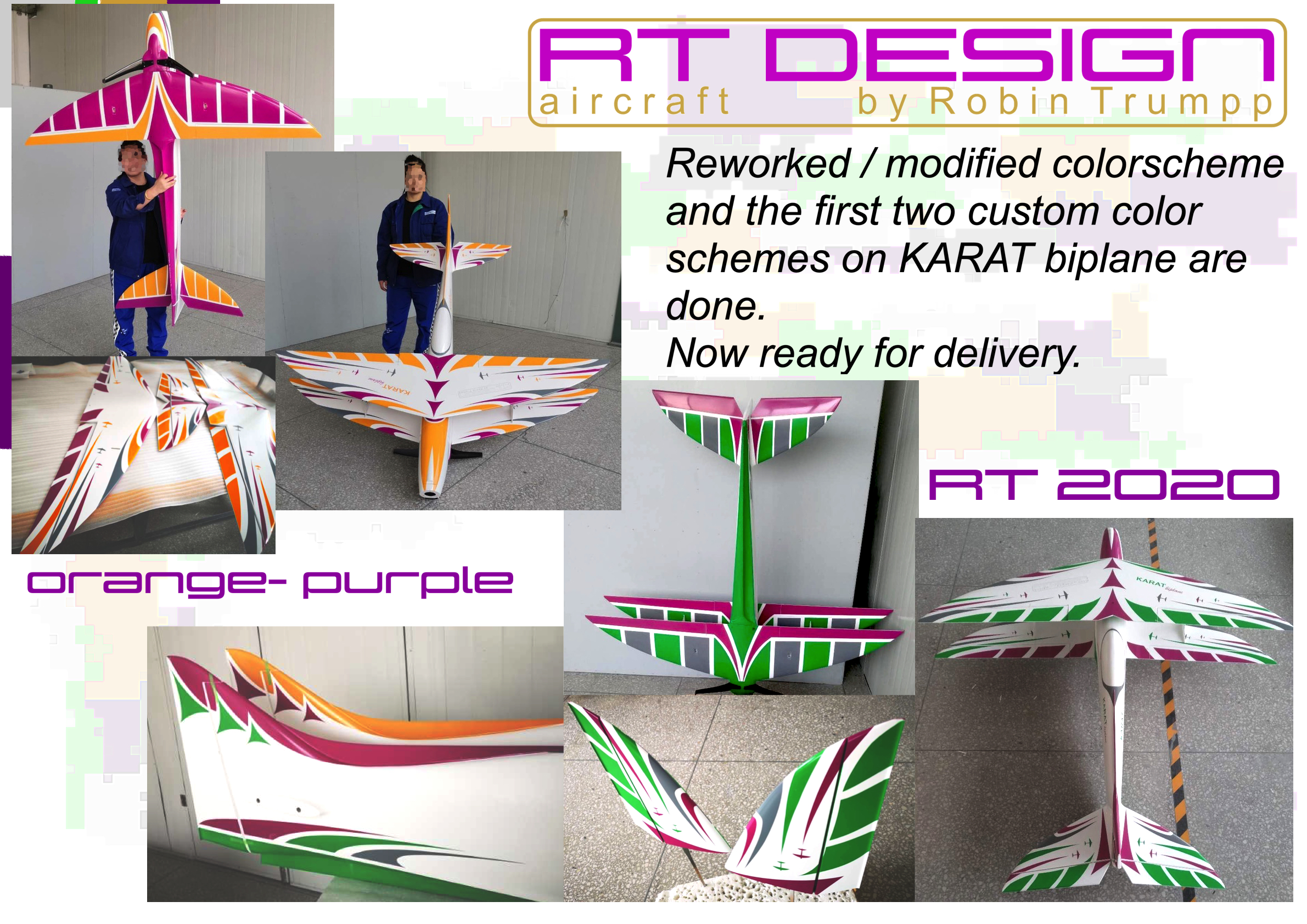 Finally we are able and proud to offer KARAT biplane painted from the FALCON-factory. We completely reworked the scheme and the masking that we now ready for a small "series production". The layout is my colorscheme and the colors can be choosen without extra cost. Also own schemes are possible!
The new color combination purple / green is my personal " RT 2020 version"
Information and pricing on request!
The first two airplanes are painted in China and going to the customers soon.
The green version is coming to Germany and before I hand it over to the customer, I will upload some detail pictures.